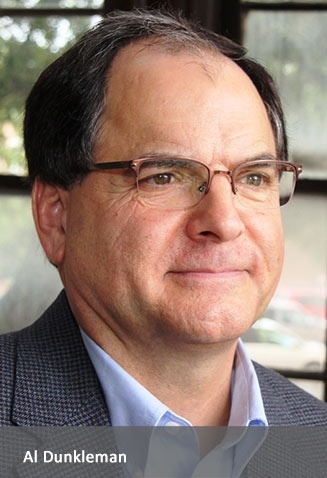 Education
Al was 36 when his friend and mentor, Roy Ogle, picked him up in Bristol, drove him to Virginia Highlands, and got him enrolled in classes - an event that Al now considers one of the best things that ever happened to him. He graduated from VHCC in 199 with an Associate of Arts & Sciences Degree in Liberal Arts and later earned a bachelor's in sociology from the University of North Carolina at Wilmington and a master's in sociology from East Carolina University.
Career
He worked as an educational specialist for VHCC's Educational Talent Search Program from 1996-1997, then took a position as a social work assistant in Wilmington, N.C., while he continued his education. Since 2002, he has served as discipline coordinator and sociology instructor at Cleveland Community College. In that role, he teaches sociology courses and mentors other instructors within the department.
Awards & Personal Life
Al earned Cleveland Community College's Excellence in Teaching Award in 2015 and also is a singer/songwriter who has released three CDs. While enrolled at VHCC in the 90s, Al was active in Phi Theta Kappa Honor Society and once gave English instructor Helen Wilson a dozen red pens, urging her to use them liberally to help him become a better writer. Al and his wife, Karen, live in Shelby, N.C.