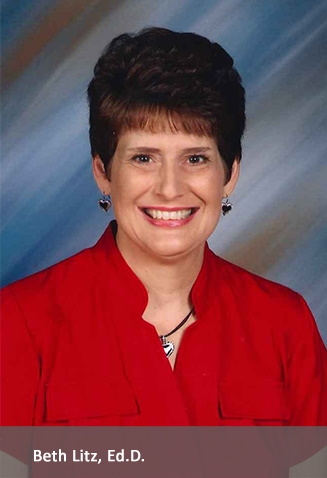 Education
Dr. Litz attended VHCC on a Westinghouse Scholarship and worked on campus as a peer tutor for Project Excel. She later earned a bachelor's degree in biology from Virginia Tech, and both a master's degree in biology and a doctorate degree in educational leadership from East Tennessee State University.
Career
She enjoyed a distinguished 21-year career as an educator in Washington County, working as a teacher and administrator, before accepting a job with the Tennessee Department of Education in 2013. Since then, she has worked as a superintendent, principal and assistant principal throughout the Volunteer State. Today she lives in Ooltewah, Tenn. and works as assistant principal.
Awards & Personal Life
She and her husband, Steve, who is also an alumnus of VHCC, have two sons, Andrew and Daniel. Dr. Litz enjoys playing ultimate frisbee with her family, reading murder mysteries and cooking. She has served her community as a volunteer for the United Way and Habitat for Humanity, and is a former member of the VHCC Alumni Board.