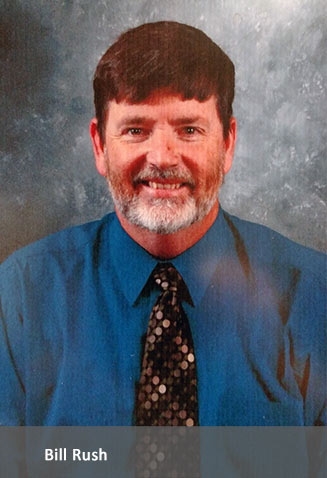 Education
Bill attended VHCC from 1980 to 1981,, then transferred to Virginia Tech, where he earned a bachelor's degree in management and finance.
Career
He began his career in the sales department of Georgia Pacific, then served as store manager at Berry Home Center from 1989 to 2001. Bill joined the Town of Marion in 2001 as town manager and continued in that role until 2006. The following year, Bill started RESM Construction/Realtor in Chilhowie. He still owns and operates that company, but found time in 2013 to return to his previous role as Marion Town Manager. Today he is responsible for overseeing the daily operations of the town, advising and administering the policies and procedures of the Town Council, and enforcing town bylaws and actions passed at Town Council Meetings.
Awards & Personal Life
Bill is a former member of the VHCC Board, most recently serving as chair. He and his wife, Robin, have four children - Beth, Rachel, Sarah and Michael - and two granddaughters. They are expecting their third grandchild early next year.