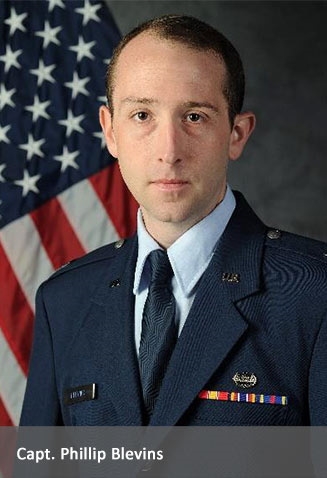 Education
Capt. Blevins began his education at VHCC, where he served as president of the Student Government Association, and graduated with an Associate of Arts & Sciences in Education and General Studies in 2011. He later earned a bachelor's degree from The University of Virginia's College at Wise and a law degree from the Appalachian School of Law. He also completed Commissioned Officer Training and a Judge Advocate Staff Officer Course at Maxwell Air Force Base in Alabama. .
Career
In his current role as Assistant Staff Judge Advocate for the 509th Bomb Wing at Whiteman Air Force Base in Missouri, Capt. Blevins serves as the chief of civil law. In that role, he is responsible for providing legal advice to the Wing Commander, as well as subordinate units and partner commands. He is also responsible for providing comprehensive legal advice and service to active duty, reserve, and retired military members.
Awards & Personal Life
He has earned the National Defense Service Medal, the Air Force Training Ribbon, and the Global War on Terror Ribbon for his service to our country. Capt. Blevins is married to Katie Jo, who works as an elementary school teacher.