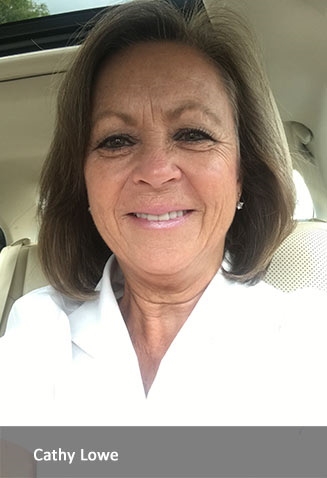 Education
An Abingdon native, Catherine Castle Lowe earned both a cosmetology license and bachelor's equivalent cosmetology certification before opening her own salon., While building her businesses into a success, Cathy enrolled at VHCC and earned an Associate of Arts & Sciences Degree in Business Management in 1992 and a Career Studies Certificate in Small Business Management in 2003. She continued her education at Emory & Henry College and was awarded a bachelor's degree in accounting in 2011.
Career
Cathy began her career as the owner and operator of The Male Ego in downtown Abingdon and later added The Alter Ego Gift Shop next door. She was elected to the Abingdon Town Council in 2006 and has twice been re-elected. She currently serves as Abingdon's Mayor and is employed as the executive director of the Virginia Highlands Small Business Incubator – a position she has held since 2013.
Awards & Personal Life
She remains an active member of the Abingdon Rotary Club, the Virginia Cultural Heritage Foundation, the Washington County Chamber of Commerce, and the Virginia Tobacco Region Revitalization Commission and serves as a VHCC Community Ambassador. Cathy is married to Stephen Lowe and has two adult children, Jerry Castle – who attended VHCC - and Brandy Castle Davie. She also has 4 grandchildren. Cathy and Stephen reside in Abingdon with their "fur baby," Jackson.