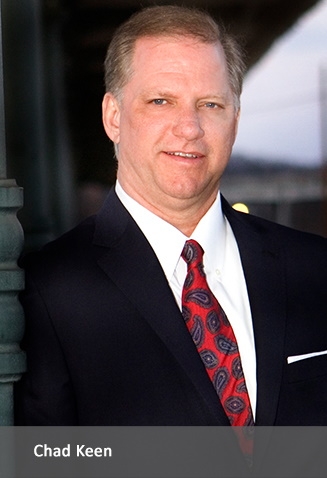 Education
A lifelong resident of Bristol, Chad earned an associate's degree from VHCC in 1984 and later transferred to King University, where he earned a bachelor's of Business Administration.
Career
He began his career with a family-owned business, Specialty Manufacturers, and worked there for 14 years before starting his own business, Keen Promotions. His business is located on Volunteer Parkway and specializes in providing powerful marketing messages with promotional products. Chad was elected to the Bristol Tennessee City Council in May 2013 and, earlier this year, was elected to a second term. In his elected position, he has served the city as councilman, vice mayor and mayor.
Awards & Personal Life
Chad has served the community as a member of the Bristol Industrial Board, the Bristol Chamber of Commerce Board, the Bristol Regional Medical Center Board of Directors, Bristol Rotary Club, and Highlands Fellowship Church. He was named a VHCC Distinguished Alumni in 2017. Chad and his wife, Kathy, who also attended VHCC, have three children.