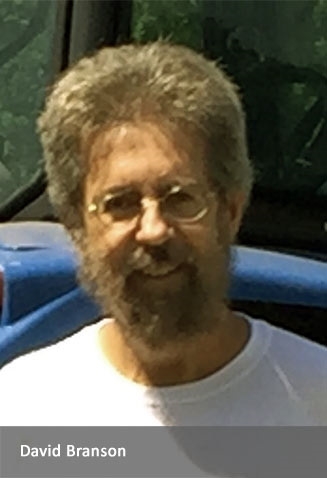 Education
David graduated from VHCC in 1980 with an associate's degree in accounting, He also  has a Class A contractor's license and a Manufacturing Housing Dealer/Installer license.
Career
David began his career as a junior cost accountant for Singer Corp. and controller at Castle Mobile Homes before joining Universal Housing as a regional manager. He helped take Universal Housing public on the New York Stock Exchange and remained with the company when it changed its name to Homes USA, which eventually sold to Fleetwood Enterprises. He served as regional manager for Fleetwood Homes, a Fortune 500 company, with a territory that included all of Tennessee and Virginia. After leaving Fleetwood, he started his own company, called Turn Key Homes, He is now retired from the manufacturing housing industry and spends his days working on his Kingsport farm.
Awards & Personal Life
David has been a Gideon for 25 years and also calls himself a "literature evangelist," which means he puts readable books in the hands of children. In addition to farming, he enjoys riding his motorcycle and fishing. David and his wife, Becki, have one son.