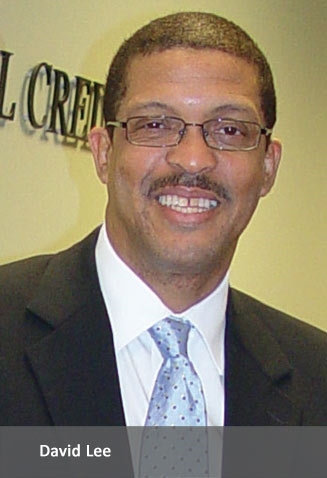 Education
A graduate of Smyth County's R.B. Worthy High School, David was active in intramural sports and held a work-study position in VHCC's Audiovisual Department while at VHCC. After graduating with an Associate of Arts and Sciences Degree in Business Management in 1977, he transferred to Emory & Henry College and then Virginia Intermont.
Career
He began his career in banking at Marion's First National Exchange Bank, and later worked at National Bank of Chilhowie, which became Central Fidelity Bank, the Dominion Bank and First American Savings Bank. He currently serves as collection manager at the Bristol headquarters of United Southeast Federal Credit Union.
Awards & Personal Life
David has returned to campus over the years as a member of the Alumni Association Board and Multicultural Advisory Committee. He is also active in the Optimist Club of Bristol, a volunteer for Sullivan Central's Football Sideline Chain Gang, and assists his company in providing financial literacy services to area students as a community service. He formerly served on the Bristol Public Library Board and William King Museum Board. When not working, David enjoys playing basketball and spending time with his wife, Debbie, as well as  their son, daughter-in-law and two grandchildren.