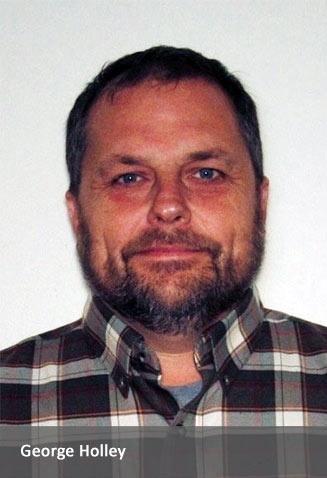 Education
George enrolled in evening classes at VHCC and earned both a diploma in Air Conditioning, Refrigeration and Heating and a certificate in Refrigeration while working full time during the day. He also completed a certification course provided by Danfoss Controls, a brand of equipment that is widely used in the food retail industry.
Career
He worked as a service technician at Food Country and at Refrigeration Services in Bristol before joining Food City nine years ago. He currently serves as the Divisional Refrigeration Manager for Food City, overseeing refrigeration services at 60 stores from eastern Kentucky to Greeneville, TN, to Lynchburg, VA
Awards & Personal Life
In the community, George is an active member and youth leader for Joy Baptist Church in Glade Spring. He also assists VHCC by inviting students of the Air Conditioning, Refrigeration & Heating program to tour the stores he oversees so they can develop a better understanding of jobs that are available in the industry. He also has recruited VHCC graduates to work with him. George has four children, including a daughter who is currently enrolled in the Nursing Program at VHCC. He enjoys playing golf and spending time with his children and wife, Victoria.