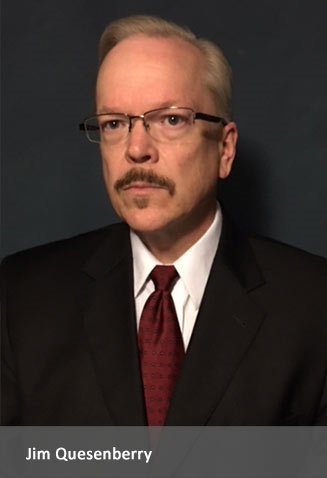 Education
After earning an Associate of Arts & Sciences degree in Education from VHCC, Jim earned a bachelor's degree in Physical Education from Radford University and a bachelor's in psychology from East Tennessee State University. He returned to VHCC to earn an associate's degree in Business Administration in 1999 and later earned a master of fine arts degree from Virginia Commonwealth University.
Career
From 1994 to 1998, he served in the U.S. Army - first with the 2nd Infantry Division in South Korea and then with the 82nd Airborne Division at Fort Bragg. He formerly worked as Program Coordinator for the Court Appointed Special Advocates Program of the 28th Judicial District serving the City of Bristol and Washington and Smyth counties. He has also worked part time as a contributing writer for the Washington County News and as an adjunct instructor of theatre, speech and physical education at VHCC. Jim currently works as an assessment specialist and foster parent trainer for Holston Family Services. In that role, he works with abused and neglected children and trains the foster families who will care for them while they work toward reunification with their families.
Awards & Personal Life
Jim and his wife, Jessica, have four furry children - Clarice, Mischa, Hannibal and Nathaniel.