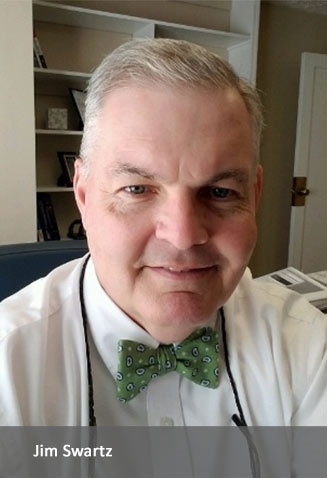 Education
Jim graduated from VHCC with an associate's degree in business administration with honors while working full time. He transferred to The University of Virginia's College at Wise, where he earned a bachelor's degree in Business Administration in 2001. He also is a graduate of Leadership Washington County, The University of Virginia's Virginia Bankers School of Bank Management, Wellmont's Community Health Leaders Program, and various training programs related to the banking industry.
Career
He began his career as a department supervisor at U.S. Gypsum Co. and worked there nearly 20 years before the facility closed. He joined Highlands Union Bank in 2001 as Vice President and Senior Credit Review Officer, and now holds a similar position with Powell Valley Bank.
Awards & Personal Life
In the community, he is an active member and Sunday School Director for Glade Spring Baptist Church, and has served as a board member for the Washington County Chamber of Commerce, Mount Rogers Regional Planning District Commission's Comprehensive Economic Development Strategy Committee, the Smyth-Washington Regional Industrial Facilities Authority, and the VHCC Board. He served as VHCC Chairman for two years during his board tenure. Jim and his wife, Jennifer, live in Glade Spring. When not working, he enjoys jogging, trout fishing and landscaping.