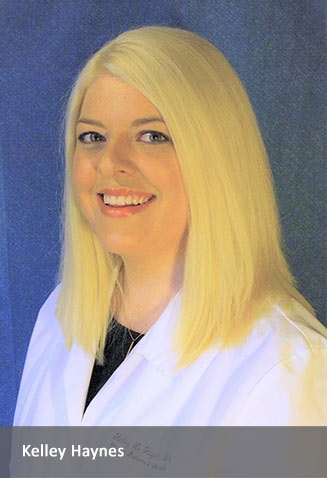 Education
Kelley is a graduate of Northwood High School who earned an associate's degree in General Studies from VHCC in 2001 and a Certificate in American Sign Language the following year. She also holds a bachelor's degree in Communication Sciences and Disorders from Radford University and is licensed by the Commonwealth of Virginia as a Hearing Instrument Specialist.
Career
She began her career as an Audiology Technician at Smyth County Community Hospital in Marion, then took a similar position at Highlands Ear, Nose & Throat in Bristol, VA. Today she is a Hearing Instrument Specialist at Falls Plaza Hearing Center in Abingdon. In that role, she evaluates people with hearing problems and helps choose the best aid to improve their condition.
Awards & Personal Life
Kelley lives in Saltville, where she enjoys volunteering in local and general elections, and serves as an Officer of Elections for Smyth County.