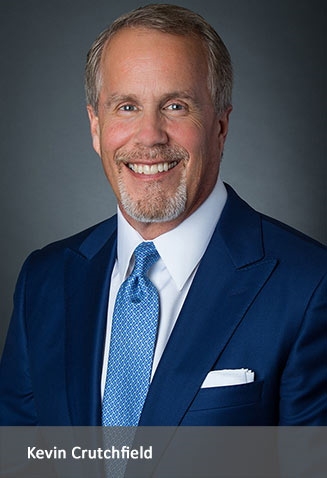 Education
Kevin holds an Associate of Arts & Sciences Degree in Science from VHCC and a bachelor's degree in Mining and Minerals Engineering from Virginia Tech. He is also a graduate of the Executive Program of the University of Virginia's Colgate Darden School of Business.
Career
A 30-year veteran of the coal industry, Kevin has technical, operating and executive management experience. He held leadership positions with Pittston Coal Co., Cyprus Amax Coal Co., AEI Resources Inc., AMVEST Corp., and El Paso Corp. before joining Alpha Natural Resources as Executive Vice President when the company was formed in 2003. He held various positions at Alpha, including Chairman and Chief Executive Officer from May 2012 to July 2016, and is now Chief Executive Officer for Contura Energy, Inc. Contura is a private Tennessee-based company with affiliate mining operations across multiple major coal basins in Pennsylvania, Virginia, West Virginia and Wyoming. 
Awards & Personal Life
Kevin lends his professional expertise to a wide variety of organizations and currently serves as Chairman of the National Mining Association, Director of Coeur d'Alene Mines Corp., and a member of the Board of Advisors for Electro Mechanical Corp.