Medical Coding Specialist - Career Studies Certificate
Medical Coding is the process of translating important medical information into simple codes for the purpose of documenting medical records and assuring accurate medical billing. With the increased requirements of insurance and medical agencies, there is a need for qualified personnel in medical offices. This program is designed to train you for full-time employment upon completion of the course requirements. In addition, this pathway will help prepare you for certification exams.
This program qualifies for G3 scholarship funding!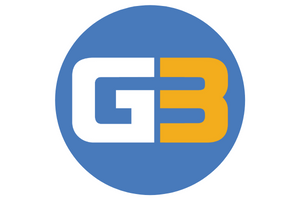 G3 covers tuition and fees for individuals living in Virginia who qualify for state financial aid.
FAQS
This is an online program. However, you may be asked to come to the Testing Center to complete some tests during the semester. See the Testing Center hours for more information and testing times..
We offer an exemption exam for AST 101 Keyboarding. The date of this exemption exam is posted at the Class Schedules link on the web. This exam consists of three parts: a 5-minute timed writing, a short multiple-choice test, and the student must be able to correctly format three documents. A score of 70 percent is required to pass this exam. Also, if you have been working in an office setting for at least two years, you may be allowed to exempt out of AST 101.