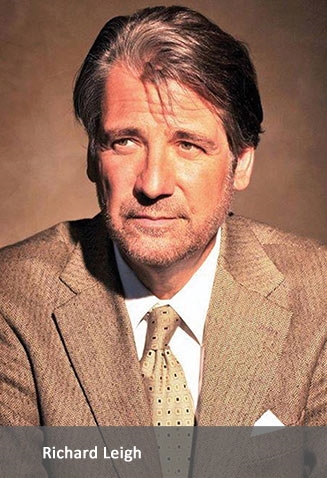 Education
A native of Northern Virginia, Richard was visiting a friend in the region when he decided to enroll at VHCC.  A gifted songwriter and performer, he appeared in several theater productions at VHCC and the Barter Theatre while pursuing an Associate of Arts & Sciences Degree in Theatre Arts.. Following his graduation from VHCC in 1973,, he earned a bachelor's degree from Virginia Commonwealth University and then headed to Nashville.
Career
Richard was signed to United Artist Publishing as a professional songwriter in 1975. His writings have sold in excess of 70 million records and earned him country music's highest acclaim, including three Grammy nominations and a Grammy Award for Don't It Make My Brown Eyes Blue; a Country Music Association Award; a Song of the Century Award from the American Society of Composers, Authors and Publishers; induction into the Nashville Songwriters Hall of Fame in 1994; an Outstanding Alumni Award from the American Association of Community Colleges; and a 2015 Song Legacy Award from SESAC, an organization dedicated to performing rights.
Awards & Personal Life
Richard currently lives in Clarksville, TN, and returns to campus each spring for the Richard Leigh Songwriters Festival, a celebration of song that benefits the VHCC Great Expectations Program for foster youth. Richard has four children and 11 grandchildren.