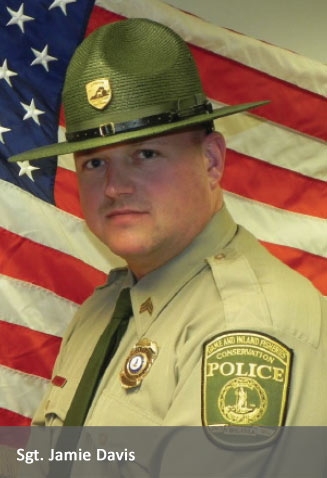 Education
A resident of Glade Spring, Sgt. Jamie Davis graduated from VHCC with an Associate of Arts & Sciences in General Studies in 1994 then continued his education at St. Leo University, earning a bachelor's degree in Business Administration and a Master's of Business Administration with a concentration in Criminal Justice. He is also a graduate of the Virginia Department of Game and Inland Fisheries Law Enforcement Academy and has a long list of specialized emergency training.
Career
He began his career with the Virginia Department of Game & Inland Fisheries as a Boating Access Maintenance Supervisor but was soon promoted to Virginia State Game Warden and then his current position as Virginia Conservation Police Sergeant. He currently supervises officers throughout a five-county region of Southwest Virginia.
Awards & Personal Life
When not working, Sgt. Davis enjoys time in the great outdoors and watching football. He is a past member of the VHCC Alumni Association Board and was awarded the VHCC Distinguished Alumni Award in 2013. He and his wife, Wendy, have one daughter.