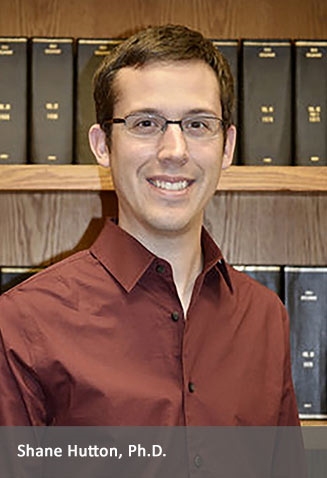 Education
Shane was a member of the Student Government Association while enrolled at VHCC and was chosen by campus leaders to serve as the Commencement Speaker in 2005. After graduating from VHCC with an Associate of Arts & Sciences Degrees in Business Administration, Education and General Studies in 2005,, he earned a bachelor's degrees in mathematics and psychology and a master's in mathematics from Virginia Tech, and both a master's degree and a doctorate degree in quantitative psychology from the University of North Carolina at Chapel Hill.
Career
While pursuing his own education, Shane perfected his teaching skills, working with a variety of student populations as a tutor, research assistant, teaching fellow and adjunct instructor. Shane accepted his current position as a lecturer for the Quantitative Methods Program at Vanderbilt University in 2015.
Awards & Personal Life
He has published several papers on his research and presented at a number of academic workshops. He is a member of Pi Mu Epsilon, Phi Beta Kappa and Phi Kappa Phi honor societies and was presented with the VHCC Rising Star Alumni Award in 2013.