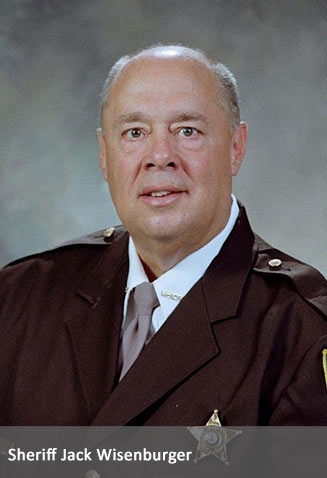 Education
In addition to an Associate's of Applied Science Degree in Administration of Justice from VHCC in 1978, Sheriff Weisenburger holds a bachelor's degree in criminal justice from Bluefield College.
Career
A longtime Bristol resident,, he began his career with the Bristol Virginia Sheriff's Office as a deputy in 1979. He worked in all aspects of the department - from jail officer to captain of administration - before being elected sheriff in 2001. In his leadership role, he manages the operations of a 60-member department, overseeing corrections, court security and civil process functions.
Awards & Personal Life
He is well known for his service to the community and was named a Paul Harris Fellow in 1990, awarded the National Service to Youth Award by the Boys and Girls Club in 2007, and named a Law Enforcement Hero by the American Red Cross in 2016. He is also past president of the Virginia Sheriff's Institute and the Virginia Sheriff's Association, a member of Knights of Columbus, and a volunteer for Abuse Alternatives Domestic Violence Services. He and his wife, Janice, live in Bristol Virginia and enjoy spending time with their many nieces and nephews.