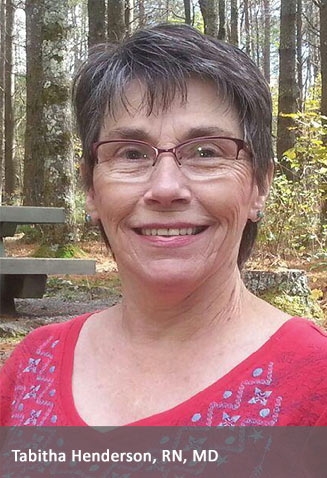 Education
After graduating from R.B. Worthy High School, Tabitha enrolled in the inaugural nursing class at VHCC and was a member of the program's first graduating class in 1974. She began her career as a Registered Nurse at the Medical College of Virginia, then went back to school. She earned a bachelor's degree in biology from Virginia Commonwealth University in 1978 and a doctor of medicine degree from the Medical College of Virginia in 1982.
Career
Dr. Henderson completed an internship in pediatrics at the University of Kentucky, a residency in dermatology at the University of Pittsburgh, and served as chief resident at the University of Pittsburgh for a year. She was board certified by the American Board of Dermatology in 1986, then spent two years as a faculty member for the University of Pittsburgh. Dr. Henderson also worked in the pharmaceutical industry for several years before opening her own dermatology practice in Florida. She retired in 2014.
Awards & Personal Life
In Florida, she volunteered for a church-sponsored food bank, a clinic for the uninsured, and a thrift store to raise funds for a no-kill animal shelter. She returned to the region in 2015 and now volunteers for the Museum of the Middle Appalachians in Saltville and Town Square for the Arts in Glade Spring, where she is a resident artist of pottery and ceramics.