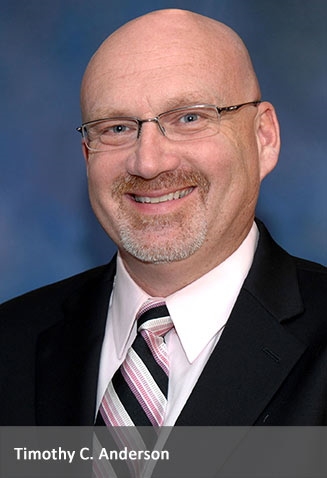 Education
Following his graduation from VHCC, Tim earned a bachelor's degree in nursing from Old Dominion University and a master's of education degree with a major in health and physical education from Virginia Tech. He  is a Registered Nurse and a Certified Executive in Nursing Practice.
Career
He worked as a staff nurse at both Smyth County Community Hospital and Bristol Regional before moving into supervisory roles as an Emergency Room Supervisor, RN Case Manager, Director of Home Care Services and Chief Nursing Officer. He accepted his current position as Vice President of Patient Care Services & Chief Nursing Officer at Bristol Regional Medical Center  in 2011 and is responsible for overseeing nursing care for about 250 patients each day.
Awards & Personal Life
In the community, Tim serves as a member of the United Way of Bristol Board of Directors and is an active member of Crockett Tabernacle Church. He was named a VHCC Distinguished Alumni in 2017. He has his wife, Valerie, have three children and three grandchildren.